Description
Loaded not bloated
This hard-hitting enclosure is loaded with a passive ReFLEX™ subwoofer and the KICKER CompRT active sub.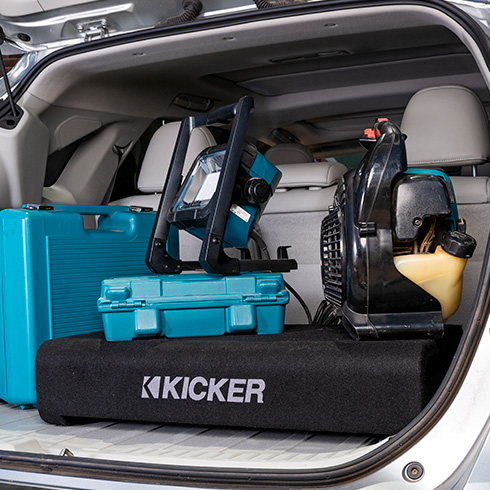 Bass in Any Space
The patented design of the TRTP was created in-house by KICKER engineers. The new benchmark in ultra-thin, pre-loaded enclosures, the TRTP's unique shape and beefy construction are the perfect combination of convenience and reliability.
Place the TRTP under your truck seat or cargo area for great bass – no grille needed! Covered in stylish black carpeting and built with thick MDF, these tough enclosures take serious power without taking up needed space.