Description
Ready to Rumble
Each L7R sub box is engineered to exact specifications, so you get world-class sound quality in a ready-made enclosure. You're just minutes away from the best bass you've heard!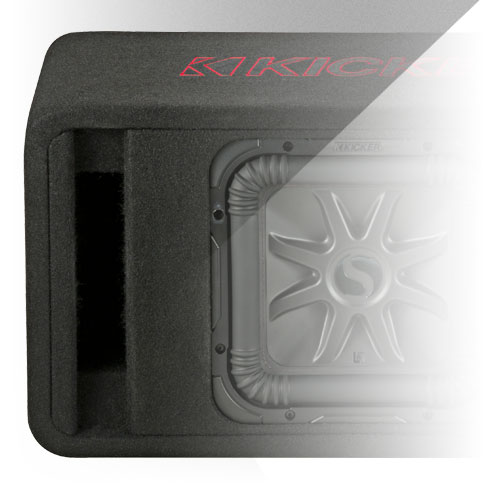 IM-PORT-ANT
The L7R ports are engineered to deliver smooth, powerful bass without the "huffing" sound you experience in inferior port designs.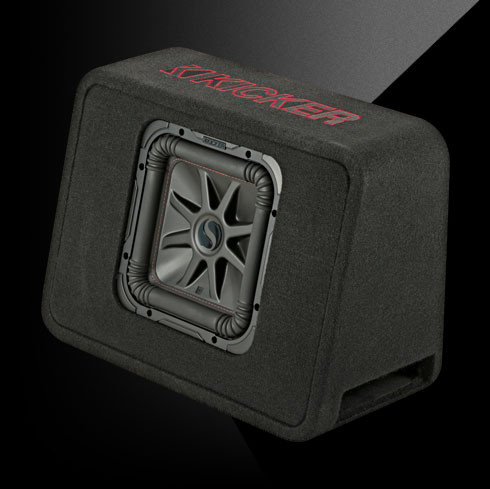 Dual 12" Solo-Baric L7R 2 Ohm Enclosure
The massive power handling of the dual L7R sub box only gets better with square subs! Packed with KICKER innovation, you get up to 20% more volume compared to a round driver, so you move more air and get more bass without the expense of a custom box.
General Features:
Front-Facing Port Design for loudest possible bass
Angled Back for Excellent Fit
Heavy Internal Bracing makes is last for years
Single 2-Ohm Terminal for quick installation
Genuine Subwoofer Included
Front-Facing Port Design for loudest possible bass
Angled Back for Excellent Fit
Heavy Internal Bracing makes is last for years
Single 2-Ohm Terminal for quick installation
Aesthetically pleasing Rounded Corners
Thick Black Carpeting to handle bumps and scrapes
Thick MDF Construction
Authorized Internet Dealer
1-year Manufacturer's Warranty