Description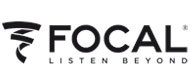 RECREATE A 2.1 SYSTEM IN YOUR CAR
Want to boost the bass of your car audio system? With
Focal
's ultra-flat Integration
IBus 2.1
subwoofer: nothing could be easier. Simply slide it under a seat or in a boot and connect it to your car radio using the cables supplied. This unique concept of an amplified subwoofer coupled with a 2-channel amplifier allows you to reinforce the bass and bring power to your system.
BENEFIT FROM POWERFUL, DYNAMIC AND TIGHT BASS
The IBus 2.1 subwoofer has a compact aluminium chassis. It is very sturdy and has a low profile, allowing for good heat dissipation. The chassis houses a 20 cm flat subwoofer with a rated power of 75 W RMS. Thanks to the 2 x 55 Watt RMS amplifier coupled to the active subwoofer, your system benefits from deep and tense bass, but also from a great power for a 2-way integration kit.
Compact, practical, powerful and easy to install, the IBus 2.1 subwoofer is not lacking in assets. It has a remote control that allows you to keep control at all times, but also high level inputs that allow you to keep an original car radio.
Focal offers you the ideal solution for achieving impeccable sound quality in your vehicle while preserving the interior aesthetics of your car.
Main features :
20 cm flat amplified subwoofer 75 W RMS
Compact aluminium chassis
2 channel amplifier, 2 x 55W RMS
ISO plug & play cable included
Easily integrated under the seat
Reinforces the bass of your audio system
Powerful amplification solution, allowing you to keep the ergonomics of your original source without losing the display and control functions
Recreate a powerful 2.1 system in your car